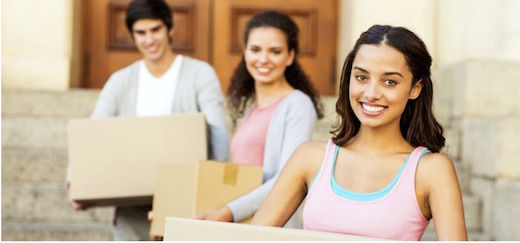 The Republic staff is very excited to meet all of our new residents and see some familiar faces around after having a pretty quiet summer. School is starting this month, so make sure you're ready with books and supplies. We'll have tons of events going on to kick the school year off right, so make sure you're following us on social media for updates!
Special Highlight
Don't forget to pick up after your furry friend! It's as easy as walking over to one of our pet waste stations and taking a few minutes to keep our community clean. This is a small thing everyone can do around the community that benefits all of us!
Reminders & Updates:  
If you are having a new roommate move in, please make sure to pick up after yourself and keep the common areas looking nice and clean. We can't wait to welcome all of the new residents moving in this month!
August 15: Move-In Day
August 26: First day of classes for SHSU students
Find Your Fit This Year!
Did you know that your success as a student is enhanced when you're involved and engaged outside of the classroom? We want to help you succeed and would love to help you get involved. Below are some tips for getting connected:
Attend events at your property. We're planning a great year of events just for you. Join in to meet friends, perhaps learn something new, and enjoy your community. Let us know what you would like to see!
Find a club or organization on campus and get involved. There are organizations and clubs for almost every interest or academic pursuit.
Volunteer in the community. Giving back not only makes a difference and is rewarding, but it's also a great addition to your resume.
Get plugged in to the local community. From festivals to concerts, there are a lot of opportunities to connect outside of campus life.
Be sure you're connected with us on social media, get to know your Community Assistant (CA), and please drop by the office to say hi!
Whatever you decide to do this year, we encourage you to get plugged in. We would love to help you find your fit this year. Let us know how we can be of assistance, and keep an eye out for opportunities to get involved. Our promise to you is an experience that delivers value, is hassle free, and is fun!
 Community Events Calendar
August Birthdays — August 19 from 10:00 a.m.–7:00 p.m.
Happy birthday to all our residents celebrating birthdays this month! We hope you have a wonderful day, so we'll be calling you and delivering a bag of yummy treats for your birthday.
Zone Party — August 17 from 3:00–5:00 p.m.
Join us for a zone party to get to know your Community Assistants and neighbors. We'll have delicious barbecue catered by McKenzie's and plenty of refreshments for everyone to enjoy!
Welcome Week — August 24–28
Join us for a fun-filled week of events to kick off a great year at Republic at Sam Houston. Meet your neighbors and have some fun! Make sure to check out our Facebook, Instagram, Twitter, and the office for event details.