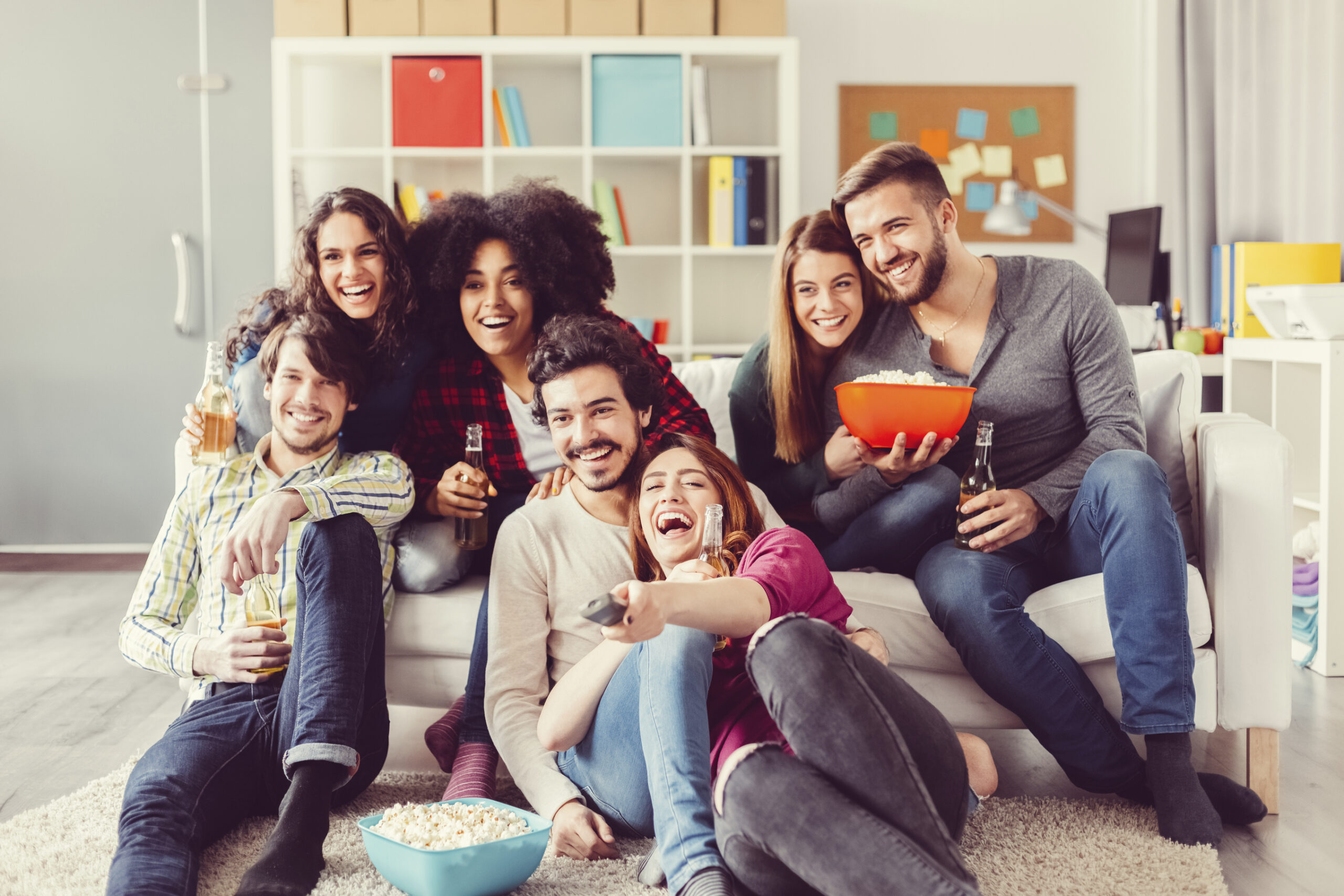 Come join us for welcome week for the start of a new year at Republic! We have events every day from August 22–26 and can't wait to see you!
Maintenance Tips
Please be patient with our maintenance staff this month. They will be handling many work orders for the new lease year. If you have any service requests, please submit a work order through our online resident portal, or by calling or stopping by the office during office hours.
Reminders & Updates
Want to stay updated? Text REPUBLIC to 47464 to opt in to our text messages. You'll receive emergency notifications as well as updates on events and maintenance.
Make sure to follow us:
Twitter: republicatSH
Instagram: liveatrepublic
Facebook: Republic at Sam Houston
Pinterest: The Republic
Make this your best year yet!
Welcome to a brand-new year. We're thankful you have chosen to live at a Campus Advantage community. We are dedicated to giving you an experience that is hassle-free, a great value, and fun! Throughout the year, we'll be providing you with events, resources, and information to help you thrive.
With that goal in mind, we asked the Campus Advantage team for their tips! Here is what they had to say:
This is your journey to success! Make a difference, make friends, and make a life!
Meet your neighbors. Make friends. Create memories that will last a lifetime.
Don't hesitate to get involved. The only things you will regret are the things you didn't do.
Keep an open mind, and take care of one another. You are part of a community, not just a housing facility.
Set goals for this year. What do you want to experience and accomplish? Make it happen!
Get to know the staff! The entire team is here to help you succeed.
Tell us how we can serve you better! Whether it's an idea for an event or a concern about the community, we want to hear from you!
Find balance between academics and a life outside of the classroom.
If you have roommates, set mutual expectations now to avoid future conflicts.
Join in the fun! We'll have community events for you to enjoy all year, and let us know what else you want to see.
We are passionate about your success, not only in your living experience, but in all areas. Thank you for being a part of this community. We look forward to making this your best year yet!
Community Events Calendar
Republic Bingo Night — Monday, August 22 from 7:00–8:30 p.m.
Enjoy playing bingo? Come out to the clubhouse and enjoy a night of Republic Bingo with the Republic at Sam Houston staff and residents.
The Great Republic Shootout — Tuesday, August 23 from 6:00–8:00 p.m.
Our most talented and skillful residents will bring their "A" game to the basketball court and show us what they have in a 3v3 basketball tournament.
Lip Sync Battle — Tuesday, August 23 from 7:00–8:30 p.m.
Battle other residents in a lip sync battle in the clubhouse! Come prepared with a song and choreography and be ready to perform your best impression of favorite artists!
Breakfast by the Curb! — Wednesday, August 24 from 7:00–9:00 a.m.
Come out to the Republic office and enjoy breakfast on us. The Republic staff will be handing out breakfast to our residents. The early bird gets the worm.
Bearkat Swag —Wednesday, August 24 from 11:00 a.m.–5:00 p.m.
Forget your school supplies? No worries; we'll have Bearkat school supplies in the front office for our residents to stop by and grab on the go.
Fun in the Sun Volleyball Tournament! — Thursday, August 25 from 6:00–8:00 p.m.
Come out to the sand volleyball court and take advantage of one of our many great amenities with a game of volleyball. Have teams ready to play, and we'll have snacks and drinks available.
Yappy Time — Thursday, August 25 @ 6:30 p.m.
Come out with your furry friend and meet the Republic staff at the dog park! We'll have music, snacks, and drinks for you and your pet.
Splish Splash Summer Bash — Friday, August 26 @ 6:00 p.m.
Come out to the pool and enjoy some music, fantastic food, and fun in the sun!