It's crawfish time! Be sure to sign up so you can get early access and Republic swag! Details to come.
Maintenance Tips
Make sure when you are using your AC that you set it to "auto", not "on", and that you keep the temperature above 70 degrees at all times. Anything below 70 degrees will freeze over your system.
If you have a service request, just put in a work order via your portal, or by calling or stopping by the office during office hours.
Reminders & Updates:
Want to stay updated? Text REPUBLIC to 47464 to opt in to for our text messages. You will receive emergency notifications as well as updates on events and maintenance.
Make sure to follow us:
Twitter: republicatSH
Instagram: liveatrepublic
Facebook: Republic at Sam Houston
Pinterest: The Republic
Snapchat: liveatrepublic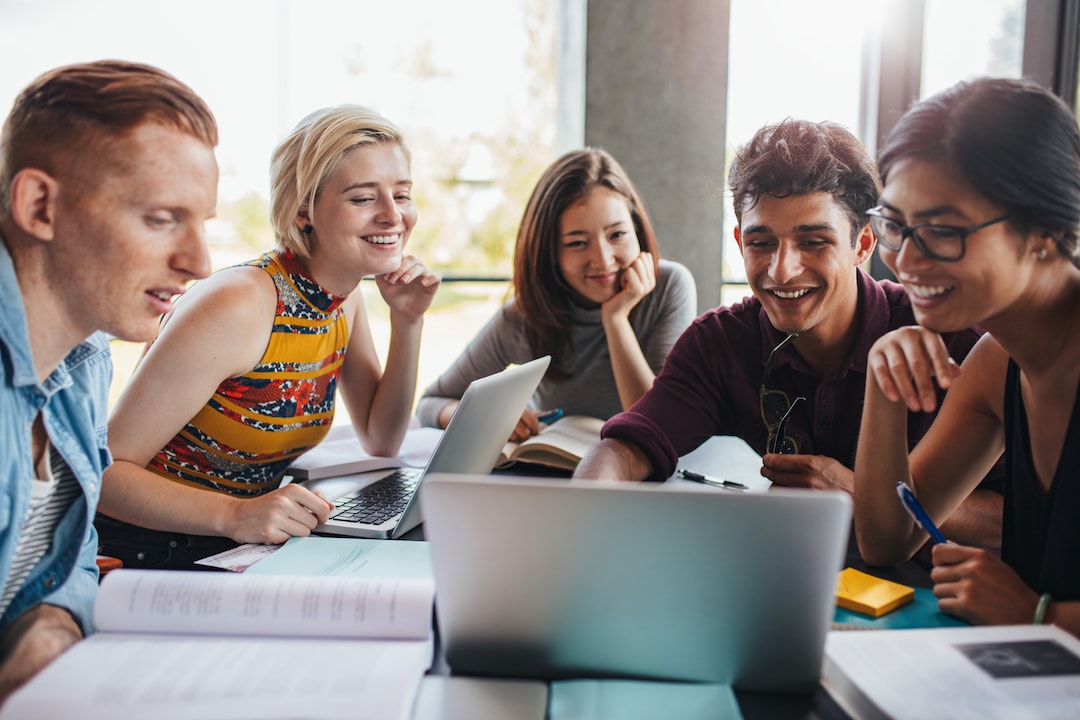 Lock Down That Internship with the Right Tools
In the coming months, universities across the nation will be partnering with businesses to fill internships for the summer and fall semesters. Internships are a great way to fast-track your career and gain valuable experience in the field you're interested in. Landing the perfect internship may not be the easiest journey, but if you're equipped with the right tools, achieving that dream opportunity is within reach!
In a 2017 article, Forbes stated, "Resumes are the gateway into the interview, and into the job. The importance of a well-constructed resume cannot be overlooked." When you're applying for an internship with that dream company, having a killer resume will push you to the top of the list.
By choosing to live at a Campus Advantage community, you already have access to an arsenal of professional success tools. One that could be really useful is the resume critiquing tool in our Career Success Portal. To access the tool, just log on to CareerSuccessPortal.com!
Community Events
Autism Awareness — Monday, April 2 from 2–5 p.m. — Stop by the clubhouse to learn about autism and get free slushes!
Game Night — Thursday, April 5 from 5:30–6:30 p.m. — Join us in the clubhouse for Game Night! Come hang out and chill and interact with other residents. Hopefully, this will strengthen the community.
Build Your Own Sundae — Wednesday, April 11 from 5–6 p.m. — Need a break from studying? Come out to the clubhouse to build your own sundae!
Fitness Friday — Friday, April 13 from noon–7 p.m. — Join us in the clubhouse if you're slacking and need to start back up on your New Year's resolution!
April Birthdays — Wednesday, April 18 from noon–5 p.m. — If you have an April birthday, join us in the clubhouse for some treats!
Tater Tot Bar — Wednesday, April 18 from 5–6:30 p.m. — Come to the clubhouse and enjoy a potato-bar-style setup with tater tots. Top off your food with sour cream, cheese, chives, and bacon bits!
Basketball 3v3 Tournament — Wednesday, April 18 from 5–6:30 p.m. — Catch us at the basketball court catching some hoops!
Swole Team 6 — Friday, April 20 from 5–6:30 p.m. — Join us in the gym for a weight room competition, bench max, squat max, and a tire flip competition.
4th Annual Crawfish Boil — Saturday, April 28 from 1–5 p.m. — It's crawfish time! Come out to the pool for an evening of great food, friends, and fun!