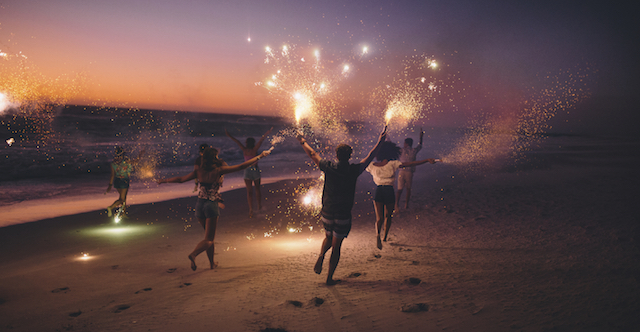 Thank you for choosing to stay with us this summer as we catch some rays and take advantage of the sun being out! Make sure to come out to our off-property events and invite friends! We look forward to another great summer and an amazing start to a new school year.
Special Highlight
Don't forget to pick up after your furry friend! It's super easy to walk over to one of our pet waste stations and take a few minutes to keep our community clean.
Reminders & Updates
We have started the process to upgrade our Internet throughout the property! If you're experiencing Internet issues, try resetting your router a few times. You can also call a technician at 1-888-PAVLOV.
Find Your Campus Advantage
With summer in full swing, you might be finding yourself with some extra time on your hands. While we love to hear all about how you fill your summers with fun trips and activities, baseball games, and farmers' markets, this time of year can also be perfect for gearing up your professional side. Check out some of the tips below on how you can give yourself the "Campus Advantage" above your peers this summer:
Visit your campus career center. Since it is summer, they are often less busy and can give you individual support for updating your resume or prep you for an upcoming interview.
Even if you don't absolutely need a job this summer, consider finding a low-key part-time position that could provide you with some extra resume experience. Consider positions with transferable skills that would benefit your major.
Find a new volunteer opportunity or organization to join that fits a hobby of yours or helps others. Giving back looks great on your resume, makes a difference, and makes you feel good at the same time!
Hard to believe that shopping can help your professional game, but stores often have sales in the summer months on business wear, so check out the racks to see if you can find a few classic interview-appropriate pieces for the fall.
Stop by the management office and let them know what kind of events they could host this summer/fall to help make you successful!
Share how you're going to boost your success this summer with other Campus Advantage residents by posting on social media with the hashtag #CASummerSuccess.
Community Events Calendar
Raks on Raks on Raks — July 6 from 10:00 a.m.–7:00 p.m.
We'll be giving out popsicles by the pool to help you stay cool during these hot summer days! And anyone taking summer classes will receive snacks and drinks on campus.
Relay For Life Car Wash — July 8 from 3:00–6:00 p.m.
Come out and join us at Kampus Korner Bookstore on Sam Houston Avenue for a car wash! Donations will be accepted and will benefit Relay For Life.
July Birthdays — July 13 from 10:00 a.m.–7:00 p.m.
Come to the clubhouse and get a piece of cookie cake in honor of your birthday!
Light Up the Night — July 15 from 9:00–11:00 p.m.
The CAs will be hosting a glow-stick-themed pool party, serving hot dogs on the side, and roasting s'mores pool side. Don't miss out on this late-night pool party!