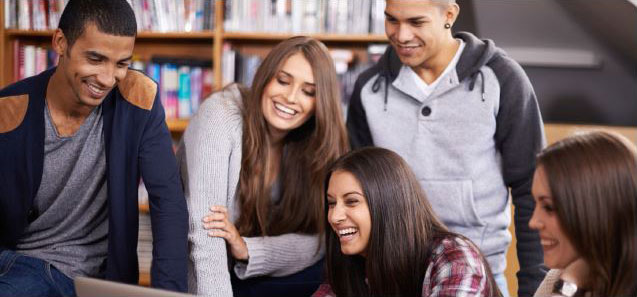 Greetings, residents! We want to welcome you to your new home and welcome back all of our residents who renewed for another great year. We're excited for the fall semester to get started and kick off the school year with you. We want to make sure your experience at Republic is one you'll remember for years. Stay tuned for all of our upcoming events on social media as well as our monthly newsletter. Don't forget to stop by the office anytime to let us know what we can do to make your year the best ever!
Maintenance Tips
Trying to keep your electricity bill down? Keep the AC at 75 degrees.
As you settle in to your new apartment, you may find you have questions or find something that needs repair. Maintenance requests are easier than ever to submit — just visit our website and log in to your resident portal, and our maintenance team will be out to help you. You can also call the office or stop by and let us know if you need to submit a maintenance request.
Reminders & Updates 
Want to stay updated? Text REPUBLIC to 47464 to opt in to our text message updates. You'll receive emergency notifications as well as updates on events and maintenance.
Plus, follow us on social media! You'll stay up to date on everything at the property, plus be the first to know about deals and specials going on at Republic.
Twitter: RepublicatSH
Instagram: liveatrepublic
Facebook: Republic at Sam Houston
Pinterest: The Republic
The Students First™ Passport Program
We want to make sure you know how to make the most of your experience this year while living at our community. Check out the four easy steps below on how to join and participate in our Students First™ Passport Program, which will open the doors to fun events and great rewards for you!
Step 1: Get Your Passport
If you're a new resident, you should've received your Students First™ Passport in the welcome packet materials you received on move-in day. If not or if you're a returning resident, please stop by the management office today to get yours!
Step 2: Keep It Safe
Write your name on the inside cover of your Students First™ Passport, and keep it in a safe location so you don't misplace it. If you ever need a replacement, just stop by the management office to get a new one. However, we can't give you back your lost stamps, so try not to lose it!
Step 3: Attend Community Events
We're going to have a ton of great events for you this year, so make sure to keep an eye out on social media, flyers, and these monthly newsletters to see what's coming up. When you come to an event, bring your Students First™ Passport with you to receive a stamp for attending. Some events may even be worth more than one stamp, so definitely check those out!
Step 4: Win Big
Throughout the year, we'll advertise times when stamps can be redeemed for rewards or prizes. In some cases, stamps could equal raffle tickets in a drawing for an awesome prize, or they could count toward a discount on services. Make sure to keep an eye out for the updated Students First™ Passport posters in the management office and clubhouse to find out what your stamps are worth!
That's it! Four easy steps to join and use our Students First™ Passport Program this year. We hope you have a great year, and if you have any questions or need anything, please don't hesitate to let us know. Happy traveling!
Community Events Calendar
Texans vs. Cowboys Game Day — September 3 from 6:45–10:00 p.m.
Are you a Texans fan or a Cowboys fan? Join us at the clubhouse with all the residents who share the same passion for football, and watch the biggest game of the year. Be entered to win a J.J. Watt jersey. Wingstop will be catering. Drinks and snacks will be provided.
9/11 Remembrance — September 8–11
For all of those who were affected/knew someone who was affected by this tragic day, there will be cutouts of the Twin Towers where residents may write their name and a brief message. These cutouts will be displayed on the chalkboard wall.
Throwback Pajama Jam — September 9 from 7:00–9:00 p.m.
Enjoy a night in your childhood with your favorite songs from the '90s and early 2000s. Wear your PJs and party like it's 1999! Nachos and drinks will be served.
Think Ahead of the Game — September 10–18
Football season is here, and we want to get our residents in the spirit. So why not guess the score? We'll have residents guess the final score of the football game, and whoever guesses the right score will be placed in a drawing to win an SHSU football jersey signed by a player on the team.
National Chocolate Milkshake Day — September 12 from 5:00–7:00 p.m.
In celebration of National Chocolate Milkshake Day, we'll be providing chocolate (or vanilla) milkshakes for our residents — our spin-off of an ice cream social. During this time, we'll also have a raffle for the attendees and playing a movie; the raffle will be drawn at the end of the movie.
September Birthdays — September 14 from 10:00 a.m.–7:00 p.m.
Happy birthday to all our September baby residents! We hope you have a wonderful birthday. We'll be delivering a birthday card straight to your door, as well as have birthday treats waiting.
Dodgeball — September 17 from 6:00–8:00 p.m.
Put your game face on and come play dodgeball at the basketball courts with your Republic family. Drinks and snacks will be provided!
Republic Ping-Pong Tournament — September 21 from 5:00–6:30 p.m.
Come out for some fun and intense action! We'll be hosting a ping-pong tournament to see who is the best at Republic. Sign up in the front office from September 1–18.
3v3 Basketball Tournament — September 23 from 6:00–8:00 p.m.
Get your basketball shoes on and gather your team — Republic at Sam Houston will be hosting a charity basketball tournament. The entry fee will be $10 per team (three players, with at least one being a resident), with all proceeds going to Relay For Life. So, what if you don't play, but you're a fan? A DJ will be there, as well as plenty of pizza and drink.