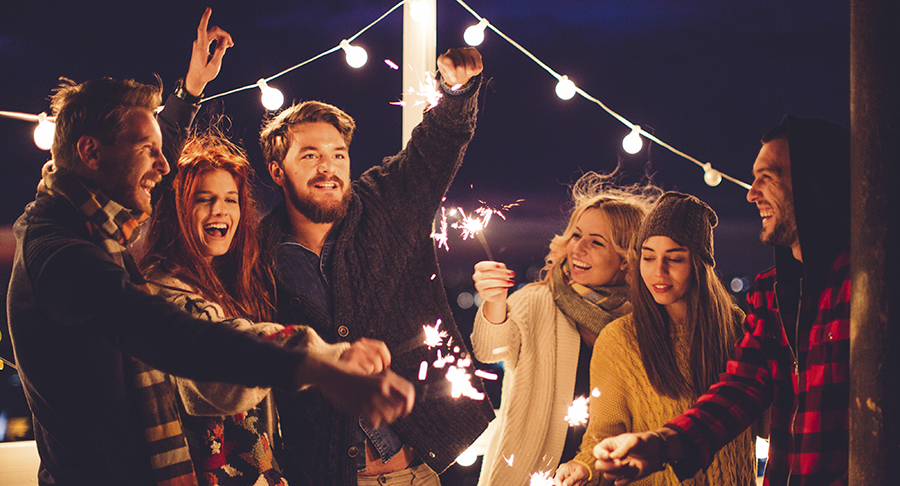 As December gets under way, don't forget to plan for finals! Also, it's officially holiday season, so keep in mind your loved ones and others in need during this emotional time of year. Don't forget — we're already renewing leases for the 2016–17 year, and the sooner you sign, the lower you'll pay! We hope you'll decide to stay at Republic for another year and can't wait to hear about your holidays when you come back for the spring semester!
Maintenance Tips
Leaving for winter break? Make sure to leave your heat at 60 degrees, and leave your faucets on a slow drip so the pipes don't freeze!
Also, let us know if there's anything in your apartment that you're concerned about or would like for us to take a look at. The holidays are a great time for us to go in and fix any maintenance issues you may be experiencing and will set you up for a great year in 2016 when you return! Just log in to your resident portal through our website, and you can submit a request any time.
Reminders & Updates
Want to stay updated? Text REPUBLIC to 47464 to opt in to our text messages. You'll receive emergency notifications as well as updates on events and maintenance.
Make sure to follow us:
Twitter: republicatSH
Instagram: liveatrepublic
Facebook: Republic at Sam Houston
Pinterest: The Republic
Learn. Celebrate. Observe. Grow.
The month of December marks a number of religious and cultural holidays. During this season, we encourage you to learn more about your friends and neighbors as we celebrate the differences that make us unique and the similarities that bring us together in our communities.
December 6–14 is Hanukkah, also known as the Festival of Lights. This eight-day Jewish holiday is observed by lighting candles on a menorah, one for each day of the festival.
December 8 is Bodhi Day. This Buddhist holiday commemorates the day the historical Buddha, Siddhartha Gautama, reached enlightenment under the Bodhi tree at Bodhgaya, India.
December 12 is Feast Day at Our Lady of Guadalupe. This day honors the belief that Jesus' mother Mary appeared to a man in Mexico City in 1531.
December 16–24 is Las Posadas. During this nine-day celebration — celebrated chiefly in Mexico, Guatemala and the southwestern United States — the trials Mary and Joseph endured during their journey to Bethlehem are reenacted.
December 22 is the Winter Solstice, the shortest day and the longest night of the year. Worldwide, this has been recognized in various ways across cultures, including many focused on rebirth and renewal.
December 25 is Christmas, an important holiday in the Christian religion representing the birth of Jesus Christ. It is traditionally celebrated with gift giving and candle lighting.
December 26–January 1 is Kwanzaa, a weeklong African-American celebration started by Maulana Karenga in 1966 to celebrate universal African heritage in African-American culture. It is observed by lighting candles each day to represent each of the holiday's seven core principles, culminating in a feast and gift giving.
We wish each of you a wonderful month and an enjoyable winter break!
Community Events Calendar
Canned Food Drive — December 1–15
Give a present to someone in need this year. Residents can bring canned foods to the office during our office hours to be donated to the Good Shepard Mission. For every can a resident brings, the resident will receive one ticket to be entered in a raffle!
Holiday Jubilee — December 2 from 6:00–8:00 p.m.
Come out to the clubhouse for a bunch of holiday-related fun! We'll be watching a Christmas movie with holiday treats, hot chocolate, a caroling competition, a sugar cookie decorating station, a present-wrapping station, and giveaways. Come spread some Christmas cheer, and be sure to wear an ugly sweater — the ugliest sweater will get a prize!
The Republic Christmas Tree — December 3–17
Residents, come down to the clubhouse and decorate a Christmas ornament to put on the Christmas tree.
Finals Preparation — December 7–9
Residents will be able to come down to the clubhouse and prepare themselves for a week of testing and celebrate the end of the fall semester. We'll have snacks, drinks, Scantrons, blue books, pencils, and pens for students to take.
December Birthdays/Graduation Celebration — December 7–11
Join Republic in wishing December babies a happy birthday, as well as all of the graduating seniors! Cards will be delivered to our residents that have a December birthday, and we'll have treats in the office for grads and December birthdays to enjoy!