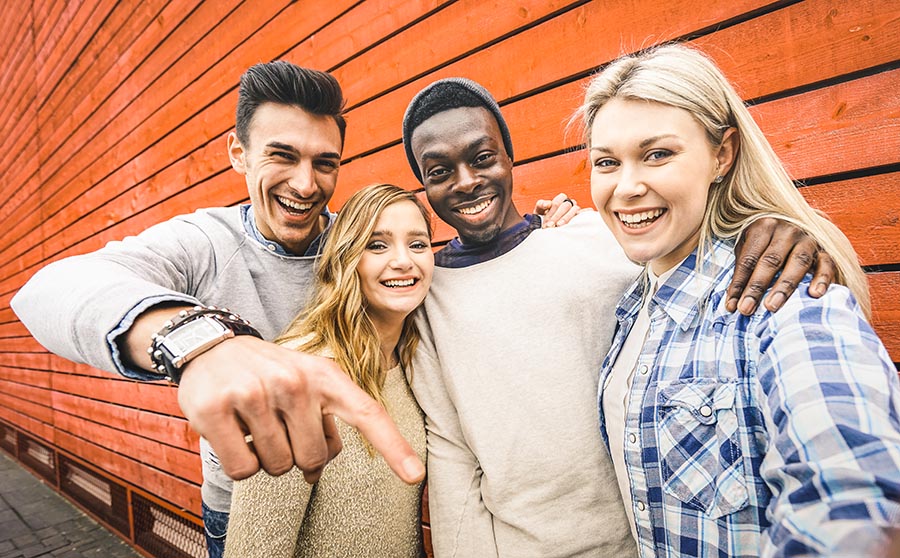 Renewal season kicks off on October 1! Please contact the office for details about how to stay with us for another year.
Maintenance Tip
As fall weather approaches, we may experience some colder temperatures. If you turn on your heater, you may experience a burning smell — but don't panic! The accumulated dust is the cause of that smell. If it continues, contact the office immediately. If you have any service requests, just put in a work order via your portal, or by calling or stopping by the front office during office hours.
Reminders and Updates
Want to stay updated? Text REPUBLIC to 47464 to opt in to our text messages. You will receive emergency notifications as well as updates on events and maintenance.
Happy October!
We hope you've had a good start to the semester! Everyone should be settled in by now and ready to take on the school year. October will be packed with events and a special Resident Appreciation Week planned from October 15-19, so be sure to look at the events section in this newsletter.
Renewal rates and new lease rates are ready! Please stop by the front desk so we can answer any questions you have in regard to renewing your lease — we're happy to help.
Get involved. Get ahead.
Did you know students who are involved outside of the classroom are more successful in their academic pursuits? If you haven't already done so, we encourage you to find opportunities to get involved on campus and in the local community. Your campus' student activities office is a great place to start to find out about clubs, organizations, and campus events. You can also connect with our team to find ways to get connected. Whether it's the chess club or intramural football, or volunteering at a local shelter, we would love to help you find ways to get involved both at your Campus Advantage community and on campus.
How are we doing?
Have you filled out your resident satisfaction survey yet? Please take a moment to let us know how we're doing! Simply visit http://ratemy.community. We are always working to improve your experiences!
Community Events Calendar
Republic Trivia Game Night — Tuesday, October 2 from 6–7:30 p.m. — Meet us down in the clubhouse for an exciting night of trivia and fun while enjoying free delicious pizza and ice cold beverages!
Guess How Many Candy Corns — October 8–12 — Stop by the office and take a guess on how many candy corns we have in our jar for your chance to win a $25 gift card!
Spooky Painting Class — Tuesday, October 9 from 7–9 p.m. — Sign up in the office to join us for a spooky canvas painting class in the clubhouse directed by a member our local Corks & Canvas Painting Studio. Don't wait, SPOTS ARE LIMITED!
October Birthdays — Wednesday, October 10 from noon–7 p.m. — Come on down to the clubhouse and help us celebrate your October birthday in a spooky style with a special treat!
Mario Kart Tournament — Thursday, October 11 from 6–7:30 p.m. — Are you the best Mario Kart 8 player? Well, you better watch out for those bananas and not slip up! Come on down to the clubhouse to test your skills and be our next champion!
#RepublicScreamWeek — October 22–26 — October is upon us, and so is Halloween. It is now SPOOKY SEASON! We want to see who can bring the most screams. Post a video on Twitter and Instagram of you scaring someone and tag us using the hashtag #RepublicScreamWeek. The person who receives the most likes on their video will receive a special $50 gift card!
HOWL-O-WEEN Costume Photoshoot — Tuesday, October 30 from 1–5 p.m. — Bring your pets to the office dressed in their best Halloween costumes for a picture and a special treat!
#RASHalloween2k18 — Wednesday, October 31 from 8–10 p.m. — Think you have the best costume for Halloween? Come down to our haunted house in the clubhouse, post a picture with your costume, and tag it with the hashtag #RASHalloween2k18. Whoever has the most likes will win! May the likes be in your favor!