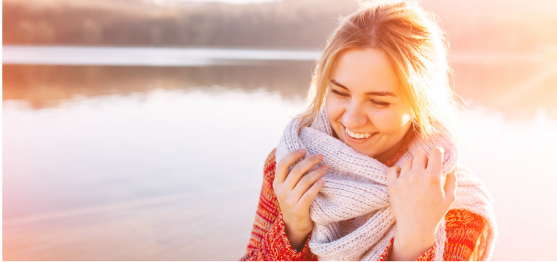 Don't forget to renew today!
Maintenance Tips
If you have any service requests, just put in a work order via your online portal, call the office, or stop by during office hours.
Reminders & Updates
Want to stay updated? Text REPUBLIC to 47464 to opt in to our text messages. You will receive emergency notifications as well as updates on events and maintenance.
Focus on Career Success
Whether you are a sophomore looking at internships or a senior getting ready for that first job after graduation, the spring semester brings added pressure as you seek to set yourself apart and set yourself up for success.
Here are five tips to keep you moving forward on a career success track:
Tip #1: The key to getting hired is selling yourself better than the other candidates. What's your pitch? Practice concise ways to share your value and what you are looking for.
Tip #2: Your resume's only job is to get your foot in the door! Have it critiqued at the career center.
Tip #3: Google yourself: What does your online presence tell future employers? Are you focusing on your online brand? Your potential employer is! Work on shaping your presence online and off.
Tip #4: Come up with EVERY reason an employer might not hire you — and an answer for each objection. For example, "What I lack in relevant experience, I make up for with my drive and proven ability to learn new things quickly."
Tip #5: Learn from the best! Find people doing what you want to do and doing it well — and ask them for guidance. It'll be well worth your time and perhaps a few cups of coffee to do informational interviews with others on their success stories.
These tips are obviously just the tip of the iceberg. Watch out for career success experiences here at your community. Whether you want feedback on your pitch or need someone to critique your resume, let us know how we can help you and connect you with resources to assist in your success!
Community Event Calendar
Game Time Predictions — Friday, February 3 from 10:00 a.m.–7:00 p.m. — Stop by the office and try to pick the winner and winning score of the game. The best prediction will win a $50 gift card!
The Game That Can't Be Named — Sunday, February 5 from 5:30–7:30 p.m. — Come watch the big game in the clubhouse to see who will become the next champion.
Candy Gram — Tuesday, February 7 @ 10:00 a.m. through Monday, February 13 @ 5:00 p.m. — Stop by the office to send off a candy gram to a fellow resident. To send a Candy gram it will be 50 cents and we will be delivering them on Valentines day!
National Bagel Day — Thursday, February 9 from 6:30–7:30 p.m. — Join us in the clubhouse and choose from a variety of toppings to make your own bagel.
Valentine's Treats — Monday, February 13 from 11:00 a.m.–5:00 p.m. — The office staff is bringing Valentine's treats for residents. Come enjoy some fudge, chocolate chip cookies, brownies, and pink lemonade!
Pet Costume Contest — February 13–17 — Send us pictures of your pets in costumes via Facebook or Twitter. The winner will receive a prize!
Potluck Extravaganza — Tuesday, February 14 from 6:00–7:30 p.m. — Bring a dish of your choice and have fun with us in the clubhouse. We'll play a game of trivia crack as well.
February Birthdays — Thursday, February 16 from 10:00 a.m.–7:00 p.m. — Meet us at the office to help celebrate birthdays. We're providing goodies and taking pictures for all of our residents celebrating their birthdays.
Republic Domino Tournament — Tuesday, February 21 from 6:00–7:30 p.m. — We're hosting an old-fashioned dominoes tournament in the clubhouse! Stop by the front office to sign up.