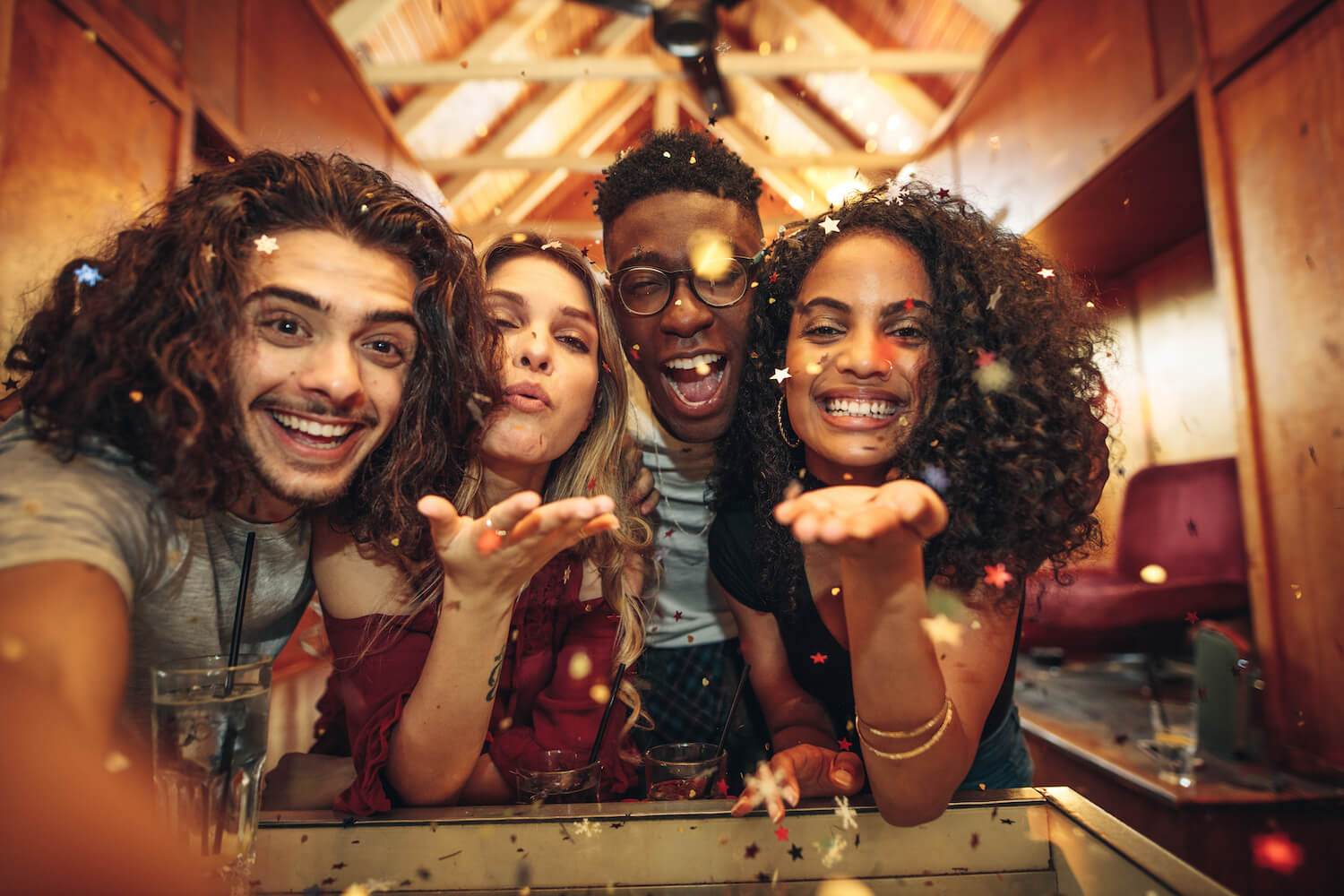 We hope to see everyone at our Mardi Gras Party!
Highlight or Tip Text
Please be patient while we try to fulfill all your service requests. We will try to complete your request within two to four business days. If you have any service requests, just put in a work order by calling or stopping by the front office during office hours.
Reminders and Updates
Want to stay updated? Text REPUBLIC to 47464 to opt in or out of our text messages. You will receive emergency notifications as well as updates on events and maintenance.
Soft Skills Make a Difference
A positive attitude and the ability to look someone in the eye while giving a firm handshake can truly set two very similar candidates apart in the job process. In this day and age of hiring and recruiting, we've been hearing a lot about soft skills, or people skills, when describing a candidate's interviewing and hiring process. These are the skills that basically allow you to get along and interact with others in a work and social environment. Your ability to evaluate and hone your people skills should be part of your job prep, just as you ensure your resume is clean and typo-free.
An employee should be able to communicate, listen, share ideas, and interact with people (sometimes difficult people) in a way that demonstrates professionalism at all times. During the interview process, while your resume is showing your credentials, you are inherently demonstrating your soft skills. It takes constructive thought to be the person you want to be in the workplace. It doesn't just happen by chance — it happens via thoughtful awareness, informed actions, and respectful engagements.
The skills of success, such as being adaptable, being positive, having a willingness to assist, and conveying a strong work ethic, are arguably more important than any degree or credential.
For more success tips and resources from Campus Advantage, visit CareerSuccessPortal.com.
Community Events Calendar
Mardi Gras Party — Tuesday, March 5 @ 7 p.m. — Come out to the clubhouse for our AWESOME Mardi Gras Party! There will be cake, beads, and a whole lot of FUN!
National Oreo Day — Wednesday, March 6 from 1–5 p.m. — It's National Oreo Day! Come down to the office and try various flavors of the famous Oreo.
Live and Direct — Wednesday, March 6 from 6:30–7 p.m. — Stop by the clubhouse to enjoy food and live music.
National Pi Day — Thursday, March 14 from noon–2 p.m. — The significance of this event is that it's on March 14 (3/14), which is pi in math. Join us in the clubhouse.
The Luck of Republic — Monday, March 18 from noon–5 p.m. — May the luck of Republic be with you! Put on some green and swing by the office for a lucky treat!
National Strawberry Day — Wednesday, March 20 from noon–3 p.m. — Stop by the front office where we'll have a small snack bar full of strawberry-flavored snacks!
Make Like a Banana and Split — Friday, March 22 from 1–4 p.m. — Come down to the clubhouse to enjoy a nice banana split.