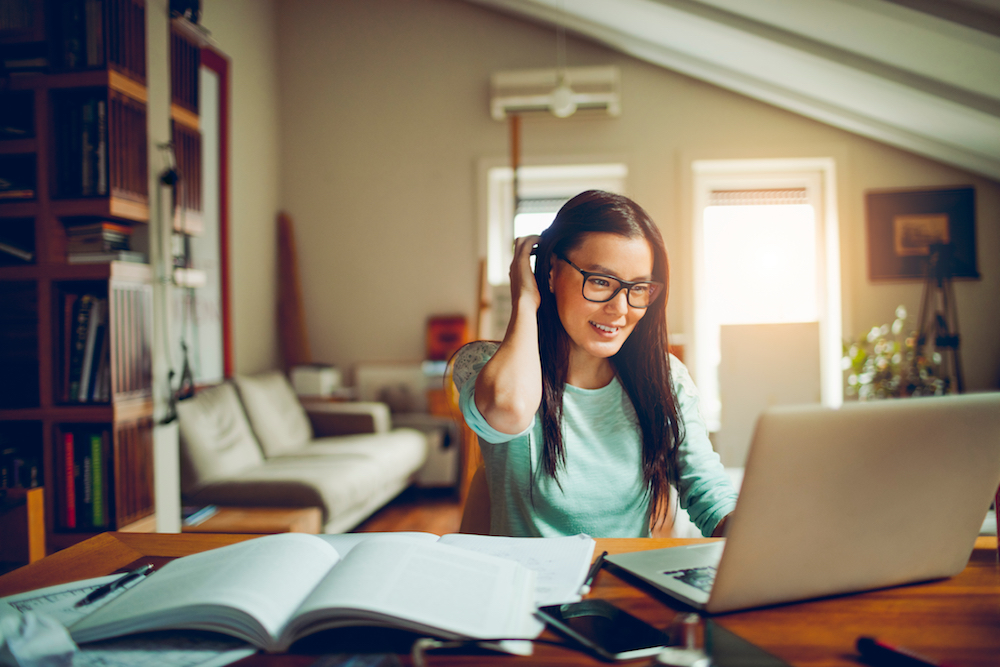 We hope to see everyone attend all of our amazing March events! Please make sure you invite friends and your roommate(s), of course. Remember, you have an opportunity to win resident of the month for a chance to win a $25 Visa gift card. For all of our pet owners, your pet has a chance to win pet of the month, as well.
Maintenance Tips
All pet owners: Please make sure to pick up your pet's waste and dispose it in the proper locations.
Your apartment's air filters should be changed at least once a month.
If you have a service request, just put in a work order via your portal, or by calling or stopping by the office during office hours.
Reminders & Updates
Want to stay updated? Text REPUBLIC to 47464 to opt in to for our text messages. You will receive emergency notifications as well as updates on events and maintenance.
Make sure to follow us:
Twitter: republicatSH
Instagram: liveatrepublic
Facebook: Republic at Sam Houston
Pinterest: The Republic
Snapchat: liveatrepublic
Soft Skills Make a Difference
A positive attitude and the ability to look someone in the eye while giving a firm handshake can truly set two very similar candidates apart in the job process. In this day and age of hiring and recruiting, we've been hearing a lot about soft skills, or people skills, when describing a candidate's interviewing and hiring process. These are the skills that basically allow you to get along and interact with others in a work and social environment. Your ability to evaluate and hone your people skills should be part of your job prep, just as you ensure your resume is clean and typo-free.
An employee should be able to communicate, listen, share ideas, and interact with people (sometimes difficult people) in a way that demonstrates professionalism at all times. During the interview process, while your resume is showing your credentials, you are inherently demonstrating your soft skills. It takes constructive thought to be the person you want to be in the workplace. It doesn't just happen by chance — it happens via thoughtful awareness, informed actions, and respectful engagements.
The skills of success, such as being adaptable, being positive, having a willingness to assist, and conveying a strong work ethic, are arguably more important than any degree or credential.
For more success tips and resources from Campus Advantage, visit CareerSuccessPortal.com.
Community Events
Texas Independence Party — Friday, March 2 from noon–7 p.m. — Celebrate the day our great state gained independence and we became the great country that we are! Stop by the clubhouse for a red, white, or blue cupcake.
National Cereal Day — Wednesday, March 7 from 10 a.m.–noon — Not feeling like making breakfast in the morning? We got you covered with cereal! Come down to the office to celebrate National Cereal Day with us.
Champion — March 10–April 5 — Come down to the clubhouse and pick who you think is going to win it all in the college basketball championship. Here's the catch: It's first come, first served. If the team you want to pick is already chosen, you must choose another. The winner gets a prize and will be announced on April 5.
#RepublicSB18 — March 12–16 — Spring break is here! Take pictures of your adventures and tag them with #RepublicSB18 on Instagram or Twitter, and the picture with the most likes will receive a $100 prize.
Pi Day — Wednesday, March 14 from noon–6:30 p.m. — Stop by the clubhouse and enjoy a variety of delicious pies on us!
Marching at the Dog Park — Thursday, March 15 from 5–6 p.m. — We'll be kicking back with the dogs at the dog park, enjoying some treats, and taking pictures with our furry friends!
St. Paddy's Volleyball Tournament — Thursday, March 22 from 5–6:30 p.m. — We'll be having a St. Paddy's Day themed volleyball tournament. Get excited for some fun in the sand! Residents will have a chance to take on a Republic staff team.
Karaoke Night — Tuesday, March 27 from 6–7 p.m. — Come to the clubhouse to relax, hang out, and have fun singing your favorite song to your fellow residents.
March Birthday — Friday, March 30 from noon–7 p.m. — If you have a March birthday, stop by the front office for a personally written card and to eat some cookie cake!