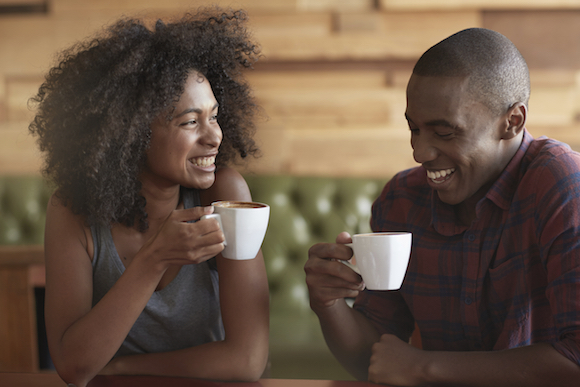 Don't forget to follow us on all of our social media: Facebook, Twitter, Instagram, Snapchat, and Pinterest. Also, want a chance to win a Visa gift card? Come join us for a month of fun-filled events, and you could become resident of the month!
Maintenance Tips
Please be patient with our maintenance staff while they are handling many service requests for the new lease year. If you have any service requests, please submit a work order via your online resident portal, or by calling or stopping by the office during office hours.
Reminders & Updates
Want to stay updated? Text REPUBLIC to 47464 to opt in to our text messages. You will receive emergency notifications as well as updates on events and maintenance.
Make sure to follow us:
Twitter: republicatSH
Instagram: liveatrepublic
Facebook: Republic at Sam Houston
Pinterest: The Republic
Snapchat: liveatrepublic
Roommate 101
Perhaps one of the greatest advantages of living in a Campus Advantage community is the opportunity to live and work closely with all types of people. We know that living with roommates isn't always easy, whether you moved in with friends or were matched up with new people. Either way, it's perfectly normal to have the occasional roommate conflict, and there's actually a lot to be gained from handling a difficult situation maturely and respectfully.
We want to make sure you have the tools to handle these situations should they arise, so check out the tips below to ensure you and your roommates have the best living experience possible this year:
Schedule a roommate meeting: Set up a time for all roommates to get together and have a proactive conversation about each person's preferences and expectations when it comes to cleanliness, guests, sleeping/study times, the use of others belongings or food, etc.
Be open minded: You and your roommates may be very different, and that's OK! Stay open minded and positive about your roommates' views and experiences, and you may end up learning a lot about them and yourself in the process.
Give each other space: Even though your apartment is made for multiple people, everyone appreciates having space to themselves once in a while. Make sure you are sharing time in common areas and respecting each other's privacy.
When in doubt, talk it out: Most problems can be solved by just talking through the issue before it gets out of hand. If something is seriously bugging you about one of your roommates, bring it to them in a mature one-on-one conversation before bringing in other roommates or escalating the situation. Passive-aggressive behaviors won't help.
Divide responsibilities: While every roommate should commit to cleaning up after themselves, determine the best way to divide other responsibilities, such as taking out the trash, vacuuming, cleaning the kitchen, etc., to ensure everyone plays their part.
Use conflict resolution backup: While talking can usually fix an issue in its early stages, sometimes a more structured approach is necessary. If you've tried and feel your efforts aren't helping resolve an issue between roommates, reach out to your Community Assistant or the management team to help you brainstorm options. The management team is trained and willing to help conduct a roommate mediation process, if necessary, but is also happy to provide you with tips and tools to handle it yourself.
We want you to have a successful living experience while at our community, but we know that living with roommates can mean an occasional difference of opinion. When roommates decide to communicate their expectations, listen and try to understand each other, and care about each other's well-being — the many great memories you make will outweigh any small conflict you may have.
Community Events Calendar
Republic Spirit Day — Friday, Sept. 2 from 10:00 a.m.–7:00 p.m.
Come in to the office showing off your school spirit and receive a gift bag filled with coupons, promo items, and more goodies. Don't miss out on taking a picture with a staff member while you're here!
Karaoke and Pizza Night — Wednesday, Sept. 7 from 7:00–8:30 p.m.
Join us in the clubhouse for some karaoke and pizza. Meet your new neighbors and our staff if you haven't already. Let's do this thing Republic style!
Capture the Flag — Thursday, Sept. 8 from 7:30–9:30 p.m.
Join us behind the dog park, where teams will be divided according to building with zone leaders to play a game of Capture the Flag.
Workout Wednesday! — Wednesday, Sept. 14 from 7:30–8:30 p.m.
If you want to have fun while getting in shape, come out to our Zumba night in the workout center to burn off those excess calories. We'll have water and granola bars while supplies last. Hope to see you there!
September Birthdays — Thursday, Sept. 15 from 10:00 a.m.–7:00 p.m.
Meet us at the office to help celebrate September birthdays. We'll be providing goodies for all residents that have birthdays in the month of September.
Jaws at the Pool — Friday, Sept. 16 from 7:30–9:30 p.m.
Get together for a unique movie experience at the pool.
Dodgeball Tournament — Tuesday, Sept. 20 from 6:30–8:30 p.m.
Get your five-person team ready and sign up in the office for a fun game of dodgeball at the basketball court!
S'mores under the Stars — Friday, Sept. 23 from 7:00–8:30 p.m.
Join us for some s'mores by the pool!
Walking Taco Tuesday — Tuesday, Sept. 27 from 6:00–8:00 p.m.
Stop by the clubhouse and grab a taco for Taco Tuesday!