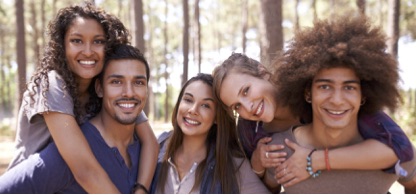 Hello Residents!
We have some great events planned for the month of June to kick your summer off right, especially for the brave residents that'll be staying with us while they go to summer school! For those who are going home or on vacation, we wish you safe travels! If you are leaving for the summer, be sure to stop by the office and let us know so we are aware who will be around.
Maintenance Tips
If you lose power, check your fuse box. It could be as simple as resetting a breaker that has tripped.
Reminders & Updates
Did you know you can directly contact our Internet provider, Pavlov, so they can better help you with Internet issues? Call them at 1-888-PAVLOV if you're experiencing any issues with your Internet connection.
Summer Like a Local
Whether you are going home or staying put for the summer, take advantage of all our community has to offer! Summers can be a great chance to enjoy the area in some new and different ways. With the hectic pace of school, many students miss out on the opportunities to get involved and have fun in their local community during the academic year — it's time to change that! From festivals to parks and local attractions, below are some ways you can summer like a local. As a bonus, most of them are either free or very affordable!
Do something touristy
Visit a farmers market
Check out a local sporting event
Visit your Chamber of Commerce website to find out about local attractions
Find a calendar of nearby fairs and festivals
Enjoy Fourth of July festivities and fireworks
Hike or bike a nearby trail
Volunteer with a local organization
 Have a picnic
Go to an outdoor movie or concert
Run or walk a local 5K
We'll also be planning events and activities for you throughout the summer, and if you need ideas for other fun things to do in the area, please let us know. We have information on area resources and a local calendar of events on hand to give you plenty of options. Have a memorable and fun summer!
Community Events Calendar
Dubsmash Video Facebook Contest — June 1–22
Create your very own Dubsmash video and post it to our Facebook page. Don't forget to tag yourself because our Republic at Sam Houston CAs will be judging based on originality and entertainment, and the winner may get a prize!
Bearkat Burger Bash — June 17 from 5:00–7:00 p.m.
Help us support Relay For Life while enjoying a fun evening with friends. We'll be grilling burgers in the front parking lot, and with a small $3 donation, you'll receive a burger, chips, a drink, and a free T-shirt. Food and fun you can feel good about!
Casino Night — June 24 from 6:00–9:00 p.m.
Join us for Casino Night! Whether you're new to casino games or consider yourself a pro, join us for Casino Night, where our CAs will be dealing the cards. Come in to sign up and reserve your spot because we'll have limited space for this amazing event!