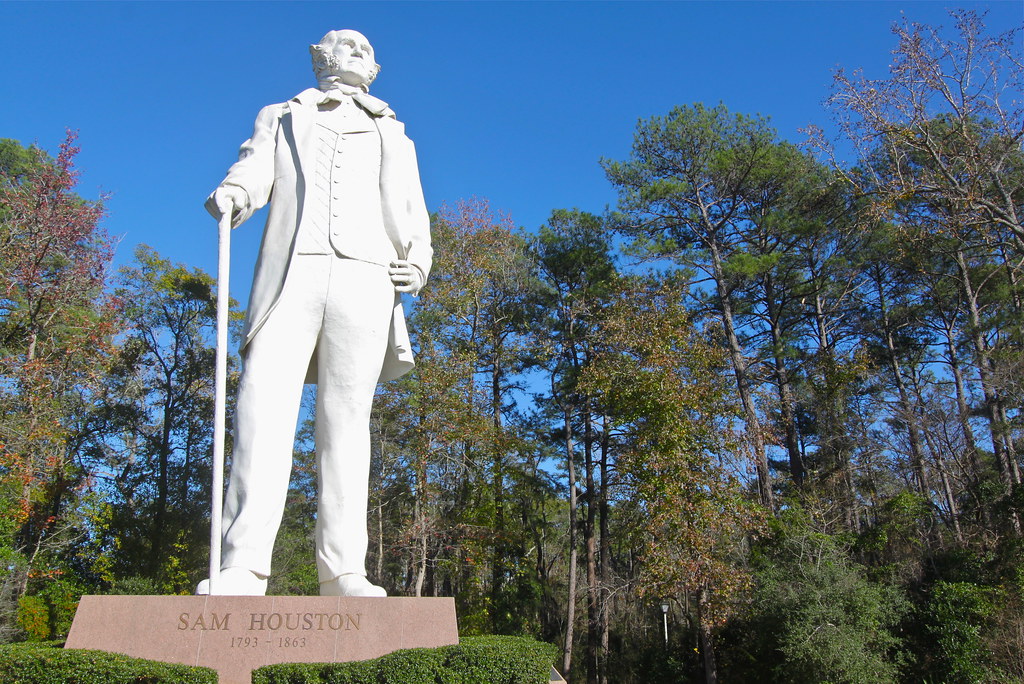 Huntsville, Texas, is a unique place to call home — a city that embodies the perfect balance of small-town charm with all the shopping, dining, cultural, and entertainment perks in a historic area just 70 miles north of Houston. Not only is this community home to Sam Houston State University, but there are also a number of interesting facts about Huntsville that you'll appreciate.
What's in a Name?
Did you know Huntsville, Texas, is connected to Huntsville, Alabama? In the 1830s, Pleasant and Ephraim Gray founded the Texas city as a trading post, and because the Alabama city was the former home of the Grays, it was a natural fit to give it the same name.
College Town
One of the main historic anchors of Huntsville is Sam Houston State University. The foundation of SHSU can be traced back to 1879 when a group of Huntsville citizens purchased Austin Hall — a Methodist school for boys — and converted it to the first teacher-training school in the southwestern United States. On April 21, 1879, Gov. Oran Roberts officially established Sam Houston Normal Institute, and by October 10, classes began. By the end of the first academic year, 109 students were enrolled.
A series of name changes occurred over the next century before the name Sam Houston State University was officially settled in 1969 — Sam Houston State Teachers College in 1923 and Sam Houston State College in 1965.
Who Is Sam Houston?
General Sam Houston, the namesake of SHSU, is considered to be a military/political Texas hero and a strong advocate of education. Houston was in attendance when Austin Hall was dedicated in 1851, and also lived down the hill from the building (Huntsville became his home when he retired from the military). Houston served as the first and third president of the Republic of Texas, was a U.S. representative and senator, and served as the seventh governor of Texas. As a nod to the general, Huntsville is home to the world's tallest statue of an American hero, which can be seen from I-45. 
Cultural District
Huntsville is well known for its cultural district, which was designated in 2009 as one of the first state cultural districts by the Texas Commission on the Arts. Located in the downtown area, there are a number of attractions to explore — museums, art galleries, art studios and workshops, historic homes and sites, theaters, cultural events, and festivals. It's a wonderful way to enjoy a day full of self-guided walking and driving tours, dining, shopping, and antiquing.   
A Huntsville Tradition
The Potato Shack is a well-known favorite of students and locals for all the right reasons — a family-owned restaurant that has been serving an amazing menu since 2004. The appetizers are off the charts with a hearty selection for all your comfort food needs: alligator basket, boudin balls, fried mushrooms, funnel cake fries, and homemade potato chips. For something super tasty, order the Shack Poutine — homemade fries tossed in mozzarella with your choice of meat or vegetable, and topped with brown gravy. Of course, their selection of baked potatoes with any topping you could imagine is a must-try!
Be sure to check out our other informative blogs here!