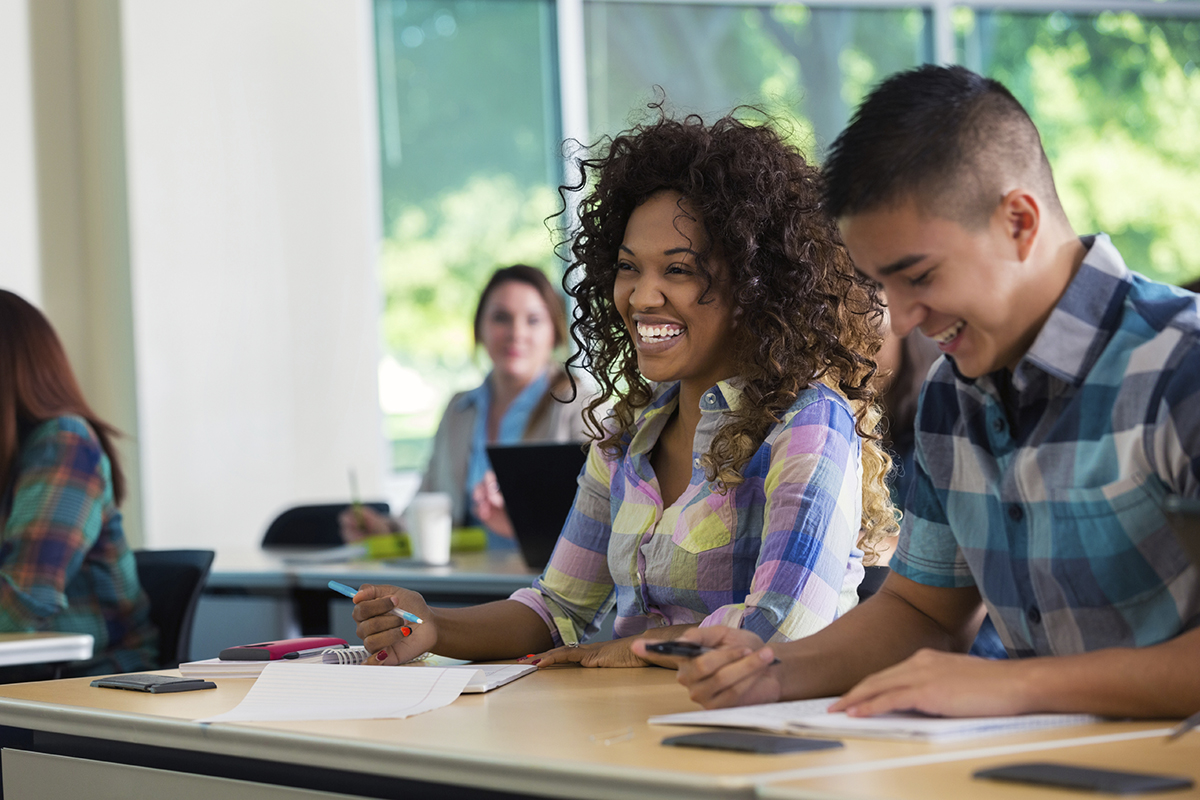 Spend another wonderful year with us! Renew your lease before March 31.
Maintenance Tip
We will be conducting inspections and preventative maintenance in all units in March. Air conditioner filters will be replaced as needed, and floors will be inspected along with your appliances. If you have any service requests, please put in a work order via your portal, call the office, or stop by during office hours.
Reminders & Updates
Want to stay updated? Text REPUBLIC to 47464 to opt in to our text messages. You will receive emergency notifications as well as updates on events and maintenance.
Make sure to follow us:
Twitter: republicatSH
Instagram: liveatrepublic
Facebook: Republic at Sam Houston
Pinterest: The Republic
Soft Skills Make a Difference
A positive attitude and the ability to look someone in the eye while giving a firm handshake can truly set two very similar candidates apart in the job process. In this day and age of hiring and recruiting, we've been hearing a lot about soft skills, or people skills, when describing a candidate's interviewing and hiring process. These are the skills that basically allow you to get along and interact with others in a work and social environment. Your ability to evaluate and hone your people skills should be part of your job prep, just as you ensure your resume is clean and typo-free.
An employee should be able to communicate, listen, share ideas, and interact with people (sometimes difficult people) in a way that demonstrates professionalism at all times. During the interview process, while your resume is showing your credentials, you are inherently demonstrating your soft skills. It takes constructive thought to be the person you want to be in the workplace. It doesn't just happen by chance — it happens via thoughtful awareness, informed actions, and respectful engagements.
The skills of success, such as being adaptable, being positive, having a willingness to assist, and conveying a strong work ethic, are arguably more important than any degree or credential.
Stay tuned for more success tips and resources from Campus Advantage!
Did you know we are a national partner with Relay For Life? Make a difference in the fight against cancer by joining our team or donating. Contact the leasing office to find out more about how you can get involved!
Community Events 
Bracket Madness — March 2–15 — Don't be sad college basketball is almost over! Stop by the front office to create your own personal bracket to decide who wins what games.
St. Patrick's Day Volleyball Tournament — Thursday, March 9 from 5–6:30 p.m. — We're hosting a St. Paddy's Day themed volleyball tournament! Stop by for some fun in the sand and the chance to play against your Republic staff team!
#RepublicSB17 — March 13–19 — HEY YOU! Yeah you, taking the selfie. Why don't you upload that photo you just took to your Facebook and Instagram using the hashtag #RepublicSB17.
Feeling Lucky? — March 13–17 — Stop by the front office to test your luck and see if you can guess how many charms are in the jar.
Pi(e) Day — Tuesday, March 14 from 11 a.m.–7 p.m. — 3.14159 or actual pie? The world may never know. We'll be serving pie and milk in the office, so come on down and enjoy.
St. Patrick's Day! — Friday, March 17 from noon–5 p.m. — Come by the office wearing green and grab a treat and picture!
Republic Basketball Tournament — Wednesday, March 22 from 5–7:30 p.m. — Compete to see who will claim the title of Best Team in Huntsville!
National Puppy Day — Thursday, March 23 from 10 a.m.–7 p.m. — Stop by the front office and grab a treat for your pup!