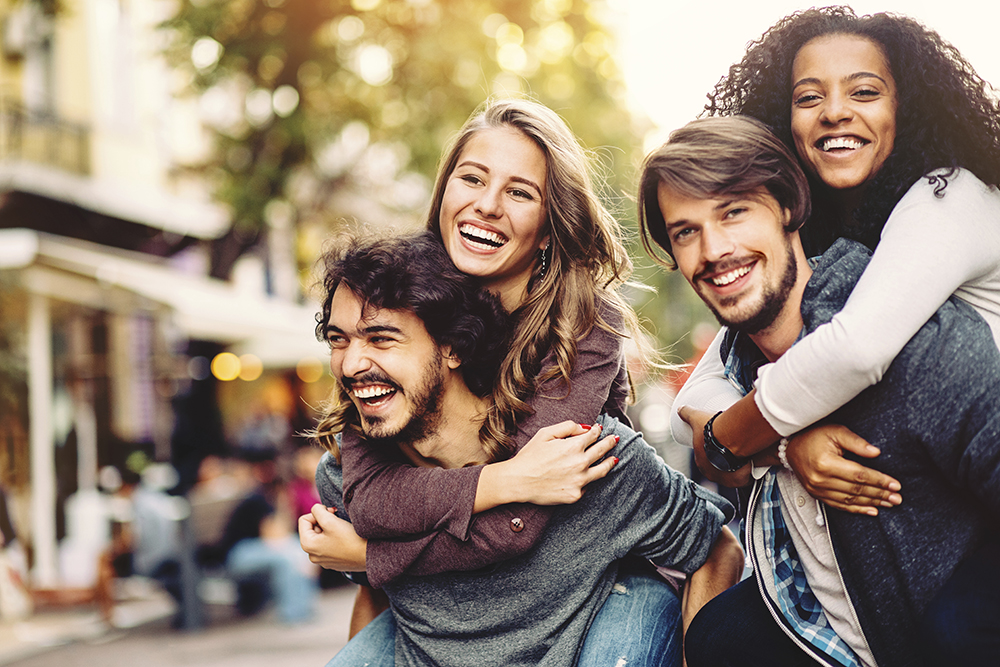 RENEW TODAY!
It's that time of year again where everyone is thinking about next year's housing choices. For you, look no further! We're offering our best rates of the year, and when you renew, you'll receive a one-year membership to Calamity Gym! Don't miss out on your chance to secure your spot at Republic at Sam Houston for another year!
Maintenance Tips
Trying to keep your electricity bill down? Keep your A/C set on auto around 75 degrees so it's not running all day.
Need to submit a maintenance request? It's easy! Just log on to our resident portal at www.liveatrepublic.com under the Residents tab, then click "Maintenance".
Reminders & Updates
Want to stay updated? Text REPUBLIC to 47464 and be opted in for our text messages. You'll receive emergency notifications as well as updates on events and maintenance.
Make sure to follow us!
Twitter: republicatSH
Instagram: liveatrepublic
Facebook: Republic at Sam Houston
Pinterest: The Republic
Google yourself. Your future may depend on it.
Whether graduation is on the horizon, or you're looking for an internship or to take the next step in your career, it's important you are ready to shine, both online and off. The job and internship search is no longer just about your resume. Your entire online presence is part of your overall brand. According to CareerBuilder's annual social media recruitment survey, 52% of employers are going online to research candidates. 48% of hiring managers found information online that led them not to hire candidates, including inappropriate photos (46%), information about drinking or drug use (40%), defamatory posts (29%), and even bad-mouthing of a former company or fellow employee (34%).
Here are some tips to look your best when that potential employer hits the search button:
Research yourself. Log out of your social media accounts and do some searches for yourself on search engines and social media sites.
Create an attractive and comprehensive LinkedIn profile. LinkedIn has features that allow you to showcase your education, classwork, and projects. According to Forbes, over 97% of employers in a recent survey used LinkedIn for recruiting.
Get a professional-looking headshot for LinkedIn and other public-facing online profiles.
Utilize your campus career center!
As a resident of a Campus Advantage community, we want to help you achieve your full potential. Stay tuned for career success events and additional resources, and don't hesitate to reach out if we can be of support in any way!
Community Events Calendar
Human Pac-Man — November 3 from 6:00–8:00 p.m.
Ever want to be in a video game? Well, here's the next best thing! We'll be playing Human Pac-Man, based on the classic arcade game. You can either choose to play as Pac-Man and try to collect all of the balloons on the course or as one of the ghosts trying to catch Pac-Man. We'll have snacks and drinks to replenish your health.
Late-Night Movie Night — November 5 from 7:00–9:00 p.m.
Join us and vote for your favorite movie, because we'll be watching the winner!
Karaoke Night — November 11 from 6:30–8:00 p.m.
Warm up your vocal chords and start practicing your favorite tunes for karaoke!
November Birthdays — November 16 from 12:00–7:00 p.m.
Join Republic in wishing all of our neighbors with November birthdays a happy birthday!
Black Friday Guessing Frenzy — November 16–20
Get ready for Black Friday! Come by the office the whole week before Thanksgiving, and guess how many M&M's are in a jar. At the conclusion of the week, we'll pick the winner, and they will receive a gift card!
Pictionary Wars — November 18 from 6:00–8:00 p.m.
We'll have residents sign up for a battle royale to see who has the best Pictionary skills! Teams will be made prior, and each resident will have a turn guessing and drawing.
Minute to Win It — November 20 from 6:00–8:00 p.m.
Teams of two will duel against each other to try and win games within one minute.
Republic at Sam Houston Thanksgiving Dinner — November 18 from 6:30–8:30 p.m.
Join us for a delicious catered sit-down turkey dinner provided for all Republic residents! What are you thankful for this year?