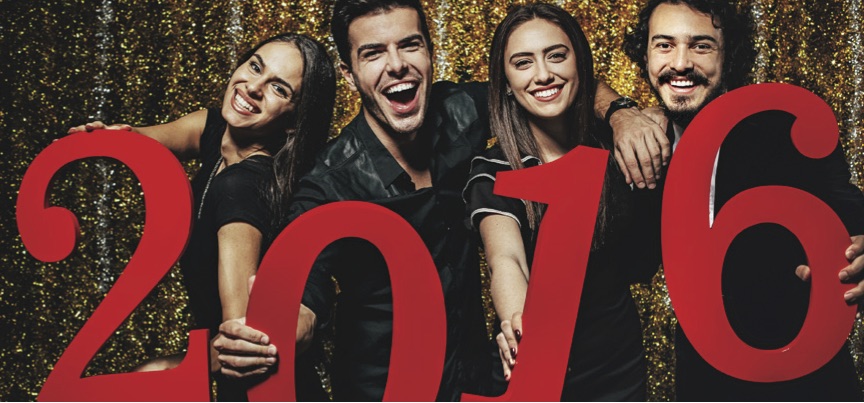 We're so excited to have everyone back after winter break and look forward to kicking off another great semester at SHSU! It's that time of year again where it's time to start thinking about where you're going to live next year, so why not renew today. We love having you as a resident at Republic and want to see you in the 2016–17 school year, so we're offering our lowest prices now. They're only going to go up as spaces become more limited, so make sure you come in today!
Maintenance Tips
Remember, as you turn on your heat for the first time this winter, you may encounter a burning smell for a short amount of time, and this may set off your smoke detector. Don't panic — this is the burning of the dust from the vents, and the smell will go away on its own. Try running your heater for the first time with the windows open before it gets too cold so you don't have to smell it!
Reminders & Updates
Want to stay updated? Text REPUBLIC to 47464 to opt in to our community text messages. You'll receive emergency notifications as well as updates on events and maintenance going on around the property.
Make sure to follow us on social media: 
Twitter: republicatSH
Instagram: liveatrepublic
Facebook: Republic at Sam Houston
Pinterest: The Republic
Turning Resolutions into Reality
Did you know that only 8% of people are successful in keeping their New Year's resolutions? While that may sound discouraging, there are some very practical ways to beat the odds and see success this year! Whether you make New Year's resolutions or are one of the 38% of Americans who absolutely never makes them, anyone will benefit from a commitment to continuous improvement. Here are some tips for a successful 2016 — and beyond:
Define your "why": Whether your goal is to improve your GPA or get in better shape, create a "why" statement for any goal you have. Achieving goals can be challenging, so make sure you stay motivated by keeping the purpose in mind!
Write it down: According to numerous studies, the simple act of writing down your goals increases your likelihood of success significantly. When you write down your goals, make them specific and measurable, and put your goals somewhere you will see them.
Tell a friend: Another factor shown to increase your likelihood of success is telling a friend about your goals. You increase success even more when you share progress reports with them.
Take action: Always ask the simple and powerful question, "Is what I am doing getting me closer to where I want to be?" If the answer is yes, keep going! If no, try to make progress by taking even a small step in the right direction.
Enjoy the journey: Remember that much of the benefit of intentional improvement comes in the process, so take time to reflect, assess, and enjoy the journey!
As a resident at a Campus Advantage community, we are committed to much more than providing you a great place to live. Our mission is also to help create rewarding living, learning, and career experiences. Whether it's referring you to a campus resource or just talking through your goals with someone on our team, please let us know how we can help you make this the best year yet!
Community Events Calendar
MLK Jr. Wall — January 11–18
In remembrance of Martin Luther King, Jr., we'll be displaying a wall in the clubhouse that will allow residents to share their thoughts about the holiday and the advancement of civil rights.
January Birthdays — Friday, January 15 from 10:00 a.m.–7:00 p.m.
Join Republic in wishing happy birthday to those residents born in January! Treats and cards will be delivered to our residents that are celebrating their birthdays this month.
Back-to-School Bash — Tuesday, January 19 from 6:00–8:00 p.m.
Celebrate the new semester with Republic's Back-to-School Bash! Stop by the clubhouse where we'll have Raising Cane's and s'mores for everyone to enjoy. We'll also have a Pie in the Face station that benefits Relay For Life, where your donations allow you to pie the Republic staff! Take the plunge into the winter pool water to be entered into a raffle to win a month off of rent. If you get too cold outside, we'll be playing Just Dance in the clubhouse.
Video Game Tournament: Super Smash Bros. Brawl — Wednesday, January 20 from 6:30–9:00 p.m.
Residents who would like to participate in the tournament will go head to head and battle to see who is the king or queen in Super Smash Bros. Brawl. Participants will need to sign up in the clubhouse prior to the event and will compete in a tournament-style setting. The resident who wins the tournament will receive a $25 gift card to GameStop. Also, we'll raffle off a $15 Buffalo Wild Wings gift card in order to give those who don't participate in the tournament a chance to win something!
Late-Night Movie and Pancakes — Wednesday, January 27 from 7:00–9:00 p.m.
Movie theater prices got you down? Join us in the clubhouse to watch Spy! We'll be serving pancakes and drinks for a night of fun!