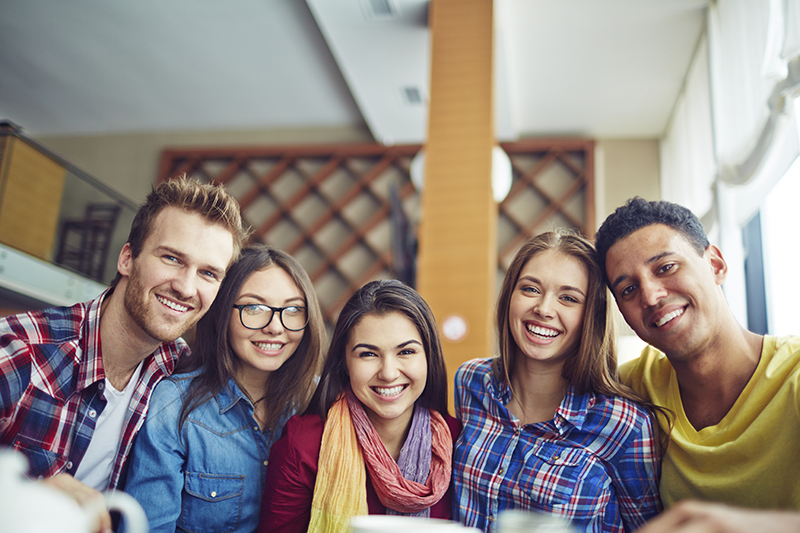 School is almost out, and summer will be here before we know it! The last day to renew is May 31, 2016. If you are interested in renewing, please stop by the office to get information regarding staying with us for the 2016–2017 leasing year.
Maintenance Tips
If you are leaving for the summer, lock all your doors and windows! To save electricity, set your AC between 75 and 80 degrees.
Reminders & Updates
Want to stay updated? Text REPUBLIC to 47464 and opt in to our text messages. You'll receive emergency notifications as well as updates on events and maintenance.
Make sure to follow us:
Twitter: republicatSH
Instagram: liveatrepublic
Facebook: Republic at Sam Houston
Pinterest: The Republic
May Your Summer Be the Best One Yet — Congratulations from Campus Advantage! 
As the academic year comes to an end, your management team and everyone here at Campus Advantage would like to congratulate you on a job well done. Being a successful college student or young professional takes a lot of effort, and you deserve credit for all of your hard work!
Over the past year, we hope you've taken advantage of all the opportunities that we've provided for you to connect with your neighbors, learn new skills, and stay on top of your academic game, as well as open your eyes to new perspectives and adventures!
Some of you may be graduating this year, some may be heading to summer classes. Maybe your hours will be spent at a summer internship or enjoying the sun on a vacation. Wherever your summer months take you, we want you to stay connected with us so we can continue to support you on your way. Consider taking the following steps to ensure your continued success as a resident of Campus Advantage:
If you're going to be gone for a significant part of the summer, make sure to prepay or schedule online payments so you don't miss rent deadlines. Also, communicate your long-term absence with the management office so we can keep a pulse on who will be around this summer.
Have some free time? We'll still be hosting some great events throughout the summer, so make sure to join us for some fun!
If you're looking for a quality job for the next academic year, stop by and talk to us in the management office about possible openings on our Community Assistant team! All current and future residents are encouraged to apply at our national recruiting page at CommunityAssistant.com.
Finally, if you're still on the fence about signing a lease for next year — don't wait any longer! Spaces are going fast, and we want to make sure you're able to call this community home for another year. Stop by and see us in the management office today to renew your lease or to get leasing information for a friend.
Cheers to the (almost) end of your semester, and good luck on any pending exams and projects you may have! Make sure to check out the calendar for events going on this month, and follow your community on social media to connect and fuel up for May.
Community Events Calendar
Suggestion Box — All Month
Have a great idea for an event? Place your event suggestions in the box located in the clubhouse!
Finals Supplies — Monday, May 2 from 10:00 a.m.–6:30 p.m.
We'll have Scantrons, pencils, folders, note cards, water, snacks, and more! Come down to the office and grab whatever you need to ACE your finals!
Finals Pizza Party! — Tuesday, May 3 from 5:00–7:00 p.m.
Finals got you down? Come by the clubhouse and grab a slice of pizza! You can stick around and enjoy some activities to help relieve some stress, or just take your pizza to go so you can get back to studying.
Renewal Swag Bags — Wednesday, May 4 from 2:00–4:00 p.m.
Have you renewed your lease for 2016–2017? Come on down to the office and grab a swag bag! We'll have snacks, coupons, and promo items.
Cinco de Mayo! — Thursday, May 5 from 6:00–8:00 p.m.
Come celebrate Cinco de Mayo with Republic in the clubhouse! We'll have nachos and drinks, and we'll be playing Spanish Bingo for great south-of-the-border prizes!
May Birthdays — Friday, May 6 from 10:00 a.m.–7:00 p.m.
Happy birthday! Come celebrate your May birthday by coming down to the office and getting some treats!
Mother's Day Appreciation — Friday, May 6 from 6:00–7:30 p.m.
All residents are invited to come by the clubhouse and share with us what makes them thankful for their mothers. We'll be creating a mass video that will consist of short clips from residents telling us why they are grateful for their moms, which we'll post on our Facebook page for everyone to see on Mother's Day.
Movie Night! — Wednesday, May 11 from 7:00–9:00 p.m.
Let go of some of that stress from finals and watch a movie with us in the clubhouse. We'll have snacks and drinks, as well.
Resident Appreciation Pool Party — Friday, May 13 from 3:00–5:00 p.m.
Come hang out with your office staff and neighbors for some fun in the sun by the pool with food, games, and prizes. Can't wait to see you there!