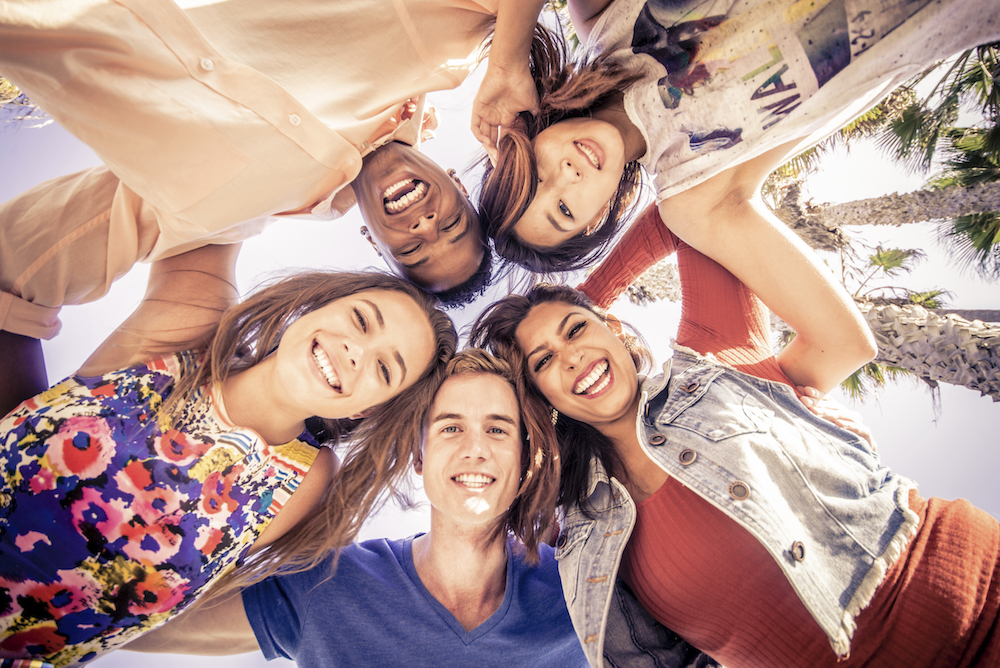 Come join us for Resident Appreciation Week! We'll have events every day from October 3–7. Also, you won't want to miss our 2nd Annual Haunted House. Don't miss out!
Maintenance Tips
We recommend all residents have their air filters changed monthly. Also, if you have a service request, just put in a work order with the office via your online resident portal, or by calling or stopping by during office hours.
Reminders & Updates
Want to stay updated? Text REPUBLIC to 47464 to opt in to our text messages. You will receive emergency notifications as well as updates on events and maintenance.
Make sure to follow us:
Twitter: republicatSH
Instagram: liveatrepublic
Facebook: Republic at Sam Houston
Pinterest: The Republic
Happy Fall!
We hope your academic year is off to a great start! Did you know research shows that those who are involved outside of the classroom are more successful in their academic pursuits?
If you haven't already done so, we encourage you to find opportunities to get involved on campus and in the local community. Your campus' student activities office is a great place to start to find out about clubs, organizations, and campus events. You can also connect with our team. Whether it's the chess club or intramural football, or volunteering at a local shelter, we would love to help you find ways to get involved and connected both at your Campus Advantage community and on campus.
Campus Advantage is also a national partner with Relay For Life, the largest worldwide fundraising initiative to support cancer research, survivors, and their families. If you would be interested in participating in your community's Relay For Life team, please let us know. So far, with the help of our residents, we've raised $200,000 for Relay For Life!
Whatever you choose, we encourage and challenge you to get involved, stay active, and give back! Please let us know what we can do to support your experience.
Community Events Calendar
Breakfast on the Go — Monday, October 3 from 7:00–9:00 a.m.
Stop by the front entrance where we'll be providing an easy grab-and-go breakfast to help fuel you for a day of classes.
Ice Cream Social — Tuesday, October 4 from 1:00–4:00 p.m.
Come on down to the clubhouse and take a nice break from studying while you enjoy a delicious bowl of ice cream.
Fit & Fun — Wednesday, October 5 from 7:00–8:00 p.m.
Come join us in the gym for some fun workout exercises.
Renewal Fest — Thursday, October 6 from 6:00–8:00 p.m.
Guarantee your spot for next year by renewing your lease! Join us in the clubhouse where we'll have food, drinks, and also a chance to win a prize for renewing.
Special Delivery — Friday, October 7 from 10:00 a.m.–7:00 p.m.
Each CA will take a special delivery of snacks/candy to the residents in their building.
Think Pink Sweets — Wednesday, October 12 from 10:00 a.m.–7:00 p.m.
In full breast cancer awareness swing, wear your pink down to the office and support a great cause. We will have pink lemonade and pink dipped pretzels for those residents who participate to enjoy. See y'all there!
October Birthdays — Wednesday, October 12 from 10:00 a.m.–7:00 p.m.
We will deliver personal birthday cards to each resident's door who has a birthday during the month of October.
Haunted House — Monday, October 31 from 7:00–10:00 p.m.
Republic will be hosting our 2nd Annual Haunted House. It will send chills down your spine and make you scream like never before. It's going to be spooky good!