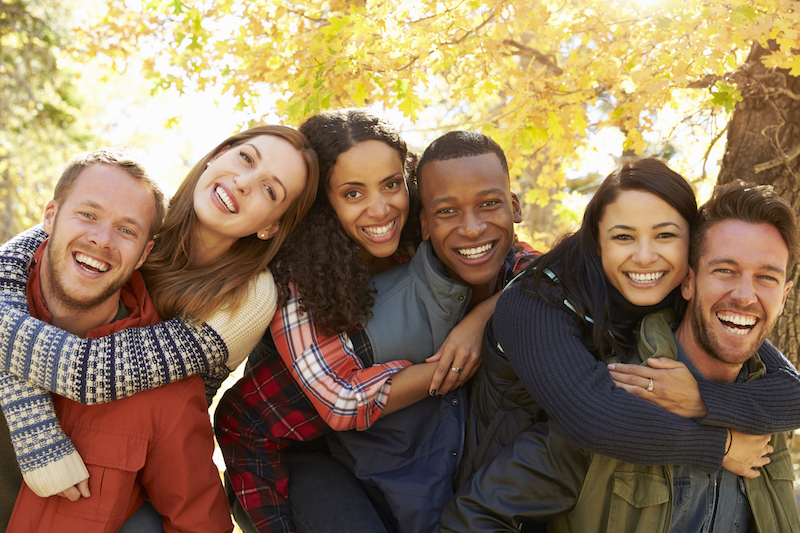 Would you like to stay another year here at Republic at Sam Houston? You don't have to wait any longer — come renew your lease with us today! Also, we will have our Thanksgiving Dinner on November 16. You don't want to miss it!
Maintenance Tips
When you turn on your heater, you may experience a burning smell — don't panic! The dust on the filter and vents are causing the smell. Simply let it run and air out.
Reminders & Updates
Want to stay updated? Text REPUBLIC to 47464 to opt in to our text messages. You will receive emergency notifications as well as updates on events and maintenance.
Make sure to follow us: 
Twitter: republicatSH
Instagram: liveatrepublic
Facebook: Republic at Sam Houston
Pinterest: The Republic
Google yourself. Your future may depend on it.
Whether graduation is on the horizon, or you're looking for an internship or to take the next step in your career, it's important you are ready to shine, both online and off. The job and internship search is no longer just about your resume. Your entire online presence is part of your overall brand. According to CareerBuilder's annual social media recruitment survey, 52% of employers are going online to research candidates. 48% of hiring managers found information online that led them not to hire candidates, including inappropriate photos (46%), information about drinking or drug use (40%), defamatory posts (29%), and even bad-mouthing of a former company or fellow employee (34%).
Here are some tips to look your best when that potential employer hits the search button:
Research yourself. Log out of your social media accounts and do some searches for yourself on search engines and social media sites.
Create an attractive and comprehensive LinkedIn profile. LinkedIn has features that allow you to showcase your education, classwork, and projects. According to Forbes, over 97% of employers in a recent survey used LinkedIn for recruiting.
Get a professional-looking headshot for LinkedIn and other public-facing online profiles.
Utilize your campus career center!
As a resident of a Campus Advantage community, we want to help you achieve your full potential. Stay tuned for career success events and additional resources, and don't hesitate to reach out if we can be of support in any way!
Community Events Calendar
Guess the Residents — All Month
Come down to the front office and guess how many residents we have here at Republic at Sam Houston. Win a $50 Visa gift card if you are the closest. Let the games begin!
Canned Food Drive — November 1–22
Donate canned food items at the front office for a chance to win a raffled prize, plus you'll be giving back to the community.
JuJu at Republic — November 7–10
Let's see your best dance moves while dancing to the new hit single, "JuJu on That Beat." Post to our Facebook page with the hashtag #jujuatrepublic, and the winners will win a gift card!
Netflix and Grill — Wednesday, November 9 from 7:00–8:30 p.m.
We'll be showing a Netflix movie on a projector in the clubhouse and have chili cheese hot dogs and chips for the residents. Bring blankets and pillows to get comfy for the show!
Game Day — Thursday, November 10 from 6:00–7:30 p.m.
The third week of November is National Game and Puzzle Week. Stop by the clubhouse to play some board games and get to know other residents! If you have one, bring your own game, or play ones that we'll supply.
Sundae Funday — Friday, November 11 from 6:00–7:00 p.m.
Come to the front office and enjoy a scoop of delicious ice cream on National Sundae Day!
French Toast Social — Tuesday, November 15 from 7:00–8:30 p.m.
You're invited to come to the clubhouse and enjoy some sweet and savory French toast while mingling with some of our neighbors. Board games will be provided as well.
Thanksgiving Dinner — Wednesday, November 16 from 7:00–8:30 p.m.
Join us for a Thanksgiving Dinner in the clubhouse!
November Birthdays — Thursday, November 17 from 10:00 a.m.–7:00 p.m.
We will deliver personal birthday cards to doors of residents who have a birthday during the month of November.