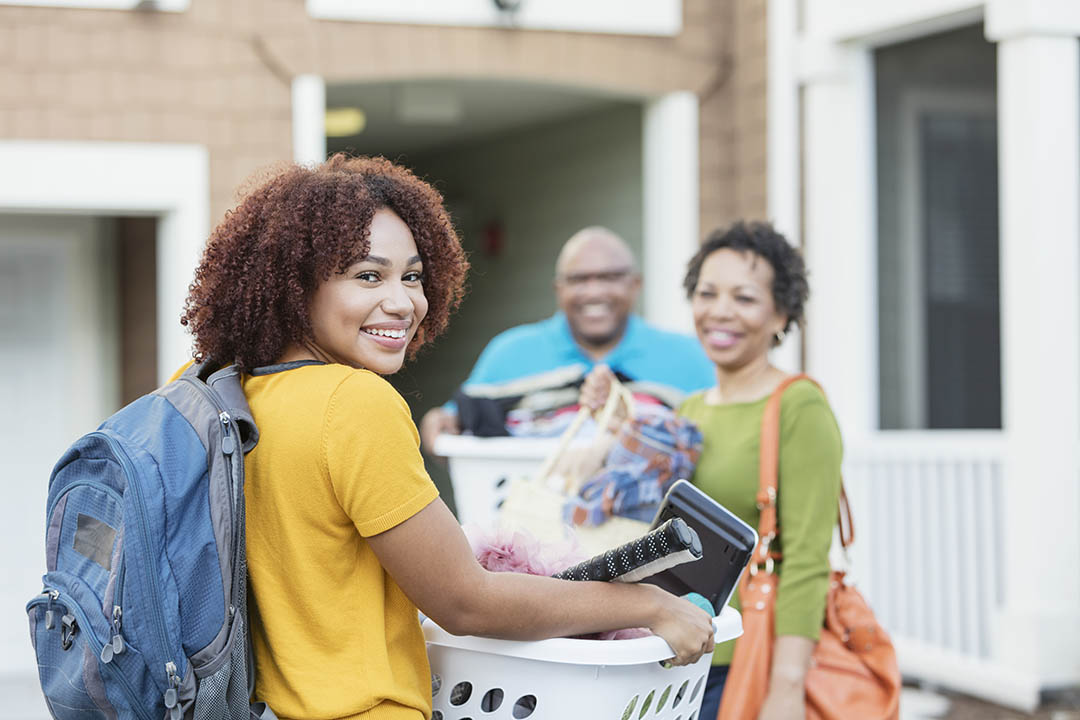 Republic at Sam Houston would like to welcome all new and returning residents. We're looking forward to another amazing year and awesome community!
Maintenance Tip
Please be patient with us when placing a service request. We will try and have all requests completed within 7–10 business days. If you have a service request, just put in a work order via your portal, or by calling or stopping by the office during office hours.
Reminders and Updates
Want to stay updated? Text REPUBLIC to 47464 to opt in to our text messages. You will receive emergency notifications as well as updates on events and maintenance.
Welcome Home!
Whether it's your first year living with us or you've renewed your lease for another year, we're so excited to have you as a resident at our community this year! At Campus Advantage, our purpose is to serve and inspire our employees and our residents to achieve their full potential.
Our team has been working hard preparing for the upcoming year, and we can't wait to share all of the wonderful things we have in store. If you haven't yet, please take the time to complete the Customize Your Experience Survey at http://CustomizeYourExperience.com, and let us know what kinds of things you want to see at your community this year.
Our goal is not just to provide you with a place to live, but with an experience that's great value, hassle free, and fun. If at any time you don't feel like you are receiving this experience, please reach out to [email protected] and let us know. We truly value your feedback. We hope that we are able to serve and inspire you well this coming year and help you to achieve your full potential!
Community Events Calendar
Back to the '90s: Throwback Bash — Monday, August 20 from 6–8 p.m. — Meet us at the clubhouse and let's kick it old school with '90s music, BWW wings, fun '90s games, and even a dunk tank! Donate $1 to Relay For Life to dunk your CA.
Lip Sync Battle — Tuesday, August 21 from 6:30–7:30 p.m. — Join us in the clubhouse and show off your awesome karaoke skills!
Space Jam Basketball Tournament — Tuesday, August 21 from 6:30–8 p.m. — Do you think your basketball game is all that and a bag of chips? Meet us at our newly renovated basketball court with two of your best buds and show us what you've got! The winning team will win a prize!
Breakfast on the Go — Wednesday, August 22 from 7–8 a.m. — We want to make sure you hungry Bearkats are fed for your first day of class. Meet us at the front entrance for a delicious breakfast snack!
School Supply Social — Thursday, August 23 from 10 a.m.–5 p.m. — Stop by the front office on your way to class and pick up all of the supplies you will need to conquer syllabus week! Also, grab a breakfast snack to start your morning off the right way! *WHILE SUPPLIES LAST*
Roommate Bingo — Friday, August 24 from 7–8:30 p.m. — Grab your friends and meet us in the clubhouse for a fun and exciting night of BINGO!
August Birthdays — Tuesday, August 28 from noon–5 p.m. — If you have a birthday in August, join us in the front office for a special treat to celebrate!
Yappy Hour — Thursday, August 30 from 6–7:30 p.m. — Bring your furry friend to the dog park and meet us for a pup-tastic day of fun.