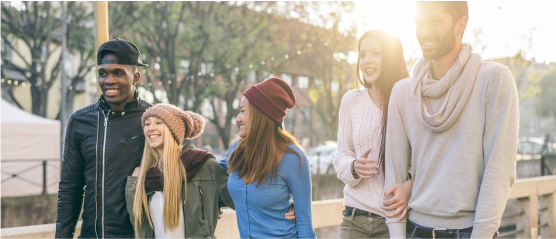 One of the best ways to fill your social calendar and your resume is by joining campus organizations. Whether they're philanthropic or simply a place to share ideas, college organizations offer a variety of benefits. Here's the best Sam Houston State University has to offer for student organizations.
Alpha Chi is a national college honor society that admits students from all academic disciplines. Membership is limited to the top 10 percent of an institution's juniors, seniors, and graduate students. With its  affiliation with the Alpha City National College Honor Society, this group is great for those looking to build up their resume and network with future leaders.
The purpose of the SHSU Food Pantry is to support students who struggle with food insecurity, encourage an educational understanding of food insecurity, and provide a space for students to volunteer and network with their peers. In addition, this program is an opportunity to enhance students' academic experience through character building and practical experience. Finally, in keeping with the SHSU motto, "The measure of a life is its service," the Food Pantry develops a value system on campus that privileges service and engages students in helping their peers.
The Sam Houston State University Pre-Veterinary Society is an organization that supports, informs, and unites students pursuing careers in veterinary medicine and related fields. Through various activities, members gain a better understanding of the various aspects of veterinary medicine, and learn to maintain a standard of excellence throughout their academic career. Membership is open to all current SHSU students.
The mission of Alpha Phi Sigma is to promote analytical thinking, rigorous scholarship, and life long learning, and to keep abreast of the advances in scientific research. Alpha Phi Sigma is the only honor society for those majoring and minoring in criminal justice. The honor society elevates the ethical standards of the criminal justice professions and sustains the public mind with the benefit and necessity of education and professional training. Through community service and teamwork, Alpha Phi Sigma works to fulfill its mission with integrity and honor.
If you love coffee and music, this is the group for you. Centered on celebrating all things caffeinated and musical, the Avenue L group meets to socialize and enjoy the arts in Huntsville, Texas.
This student organization is for all allied health related majors on campus. KHRASH helps you prepare for a career in kinesiology, health sciences, allied health, and other related fields. It also promotes physical activity and wellness through service and social activities.You can be involved a little or a lot with this organization. The group promotes students getting to know and help each other, as well as learning professional skills you will need when you join the real world.
Meet with other like-minded students to discuss ASL and practice your craft. Aimed at connecting ASL users, this group hopes to explore the culture of deaf society, improve your signing skills, and participate in service projects that benefit the deaf community.
The main focus of KISS is to raise money for The Rita B. Huff Animal Shelter. Join this group for a chance to help animals in the community while meeting like-minded animal lovers on campus.
Bearkat Studios is a student-run, student-produced, television production company formed for the purpose of developing original content for students, by students, to be broadcast on KSHU-TV 7 and online.
These are a few organizations we think you'd want to join on campus. Are you a member of a different group and want to be listed here? Let us know in the comments.